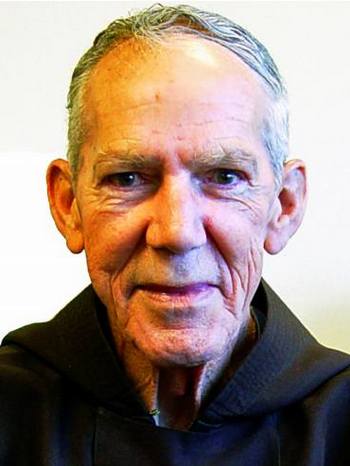 Photos Recently Added
06/30/2016
Read the tribute by Fr. Bonaventure:
"The Warrior Chased the Little Way"
       Br. Alfred Francis Vincent, OFM Cap., died Thursday, June 9, 2016, at Sacred Heart Nursing Home in Hyattsville, MD. He was 87.
       Born in Keene, NH, to Omer and Dora (Provencher) Vincent on January 28, 1929, Br. Alfred was baptized at St. Bernard Church in Keene and later attended the parish elementary school. He graduated from the Keene public high school in 1947.
       Br. Alfred was preceded in death by his parents, his brother, Paul, and his sister, Marian Rocheleau. He is survived by his brother George Vincent of Keene, NH.
       At 19 in 1948, he was inducted into the U. S. Army and was wounded while fighting for the American forces in Korea in 1950. He was discharged with honors from military service in 1951.