Created on Saturday, 28 January 2017 19:30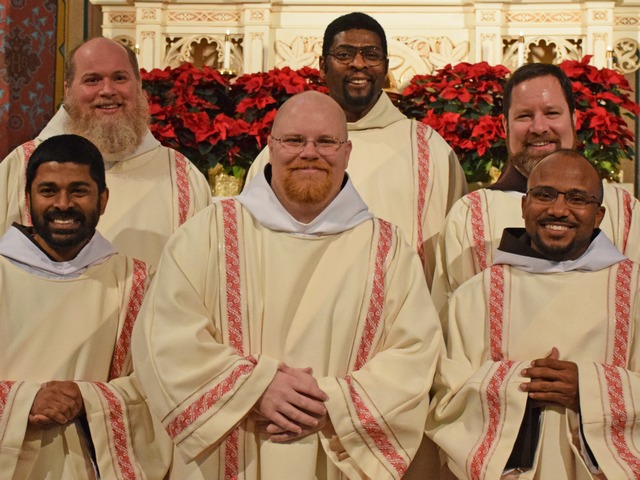 Three of our Capuchin friars were ordained to serve as transitional deacons in a Mass celebrated on January 3, 2017, at St. Augustine Church in Pittsburgh, PA. The three friars now join three other friar-deacons in their goal to serve the Church as Capuchin friar priests.
     In the left photo, friars Roshan Anthonypillai, OFM Cap., Phil White, OFM Cap. and Reynaldo Frías-Santana, OFM Cap., are in the front row, while our three other friar deacons, Al Carver, OFM Cap., James Watson, OFM Cap. and Jonathan Ulrick, OFM Cap., stand behind them in this photo taken after the completion of the Mass.