Created on Thursday, 15 September 2016 00:00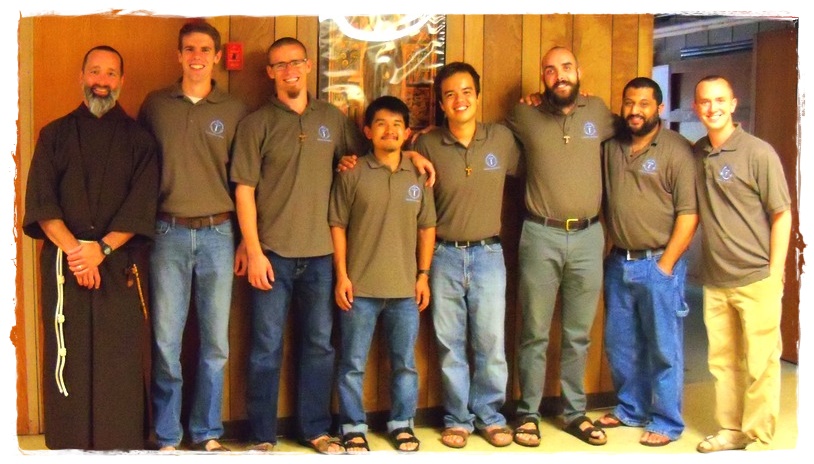 We received some shots of our postulants in from Kip Ledger, OFM Cap., and from Jim Mongovan, OFM Cap., the directors for this stage of Capuchin formation for our Province. The 7 postulants (candidates) are in their first year of Capuchin fraternity. They share their life, prayer and work at Padre Pio Friary in Philadelphia, PA, which has recently changed location to a new residence in the city.

        The postulants were recent visitors to the Langhorne Poor Clare community near Philadelphia. It gave us a chance for these group shots with Br. Jim (left) and together with the Poor Clares below.