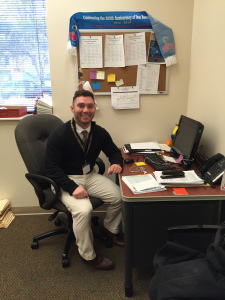 Cap Corps Volunteer John Sorice (2015-2016) graduated from Villanova University and worked at Don Bosco Cristo Rey High School throughout his volunteer year. He supported students directly in their roles at work, providing mentoring and guidance, as well as communication with supervisors. He was offered a position at the end of his service year and is currently on staff at the high school.
     Just in time for the Feast day of Cristo Rey's Patron, Don John Bosco (January 31), John shares his thoughts on the life-changing and life-giving work he undertook:
     . . . The students with whom I have had the pleasure of working with this year are extraordinary.. . . When making the decision to participate in a service program, you expect to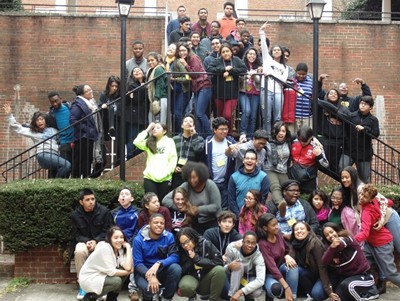 make a difference in the lives of those you serve. However, my experience here at Don Bosco has felt a bit backwards. It is difficult to appreciate the impact you are having on young lives while volunteering, I am confident this is something I will be able to reflect upon once my service year is complete. However, what I feel on a daily basis is the positive impact that each one of my students is having on me . . .  
     Read his reflection on our Cap Corps blog: Capture