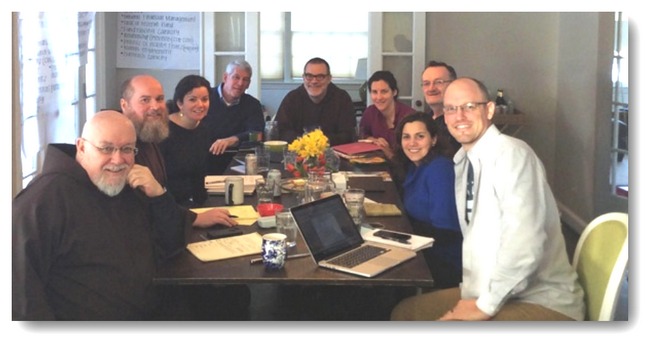 On Saturday, February 28, the Board of Directors of our Cap Corps Volunteer program met in DC for a day-long strategic vision session. From left, Frank Yacobi, OFM Cap.; Al Carver, OFM Cap.; Margaret McIntyre Stacy (Cap Corps Director and former volunteer); Jay Long; Paul Dressler, OFM Cap.; Ana Chappa, Bob Toomey, OFM Cap.; Sarah Hack Mooney and Tony Brunswick. 
       Ana, Sarah and Tony are former Cap Corps volunteers from 2001, 1999 and 1998, respectively.
      Reports tell us that the meeting, held at the DC Cap Corps house, was very productive!