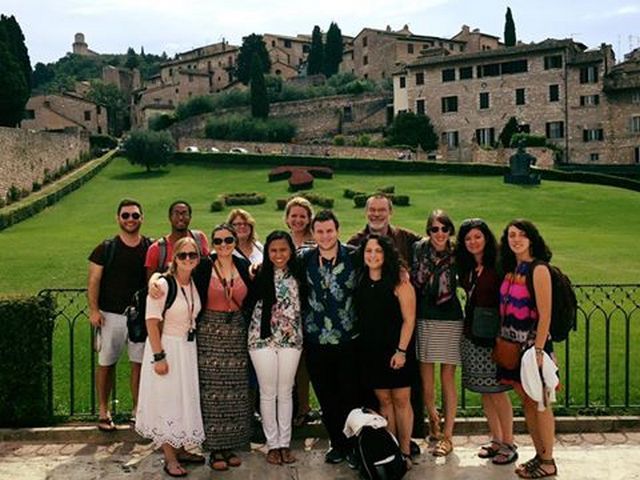 The 2015-2016 Cap Corps Volunteers worked to make the Year of Mercy Pilgrimage to Rome and Assisi to end their year of service among the Capuchins a grand success.
       The idea was born after our powerful experience of seeing Pope Francis in DC during our Holy Father's visit to the United States. It grew with strength and fervor when Pope Francis announced this year to be an Extraordinary Jubilee Year of Mercy, blessed the Holy Doors at St. Peter's Basilica, and called the faithful to make a brief pilgrimage to the Holy Door.
       We received Pope Francis's invitation loud and clear!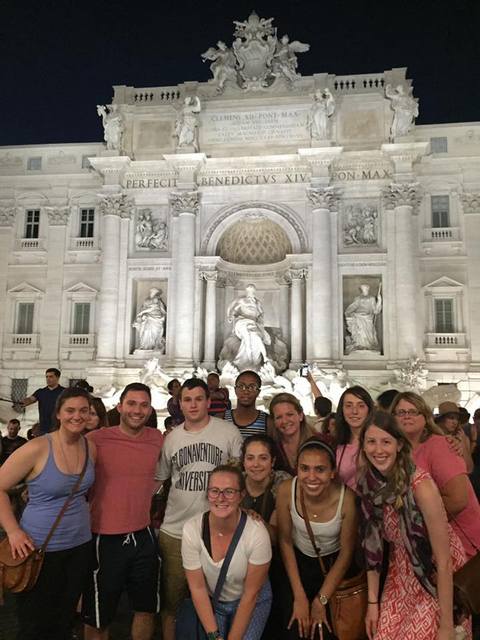 Fr. Paul Dressler, OFM Cap. led the pilgrimage to Italy, accompanied by Br. Patrick Monahan, OFM Cap., himself a former volunteer. In a fundraising letter to family and friends, one of the volunteers, Sam Braun, explained:
       "In July of 2016 myself, seven other volunteers, our program director and several friars are setting off on a pilgrimage to Italy to walk in the footsteps of Saint Francis of Assisi.
       "Our eight-day personal and communal journey together in faith begins in Assisi and ends in Rome, with stops at La Verna, the Franciscan shrine of La Celle, and the Vatican - where we will enter the Holy Doors of Mercy. I hope to be inspired to reflect on how God has worked in these holy and sacred places in Italy, and become even more aware of God's mercy at work in my life."

       Here are pictures along the way.