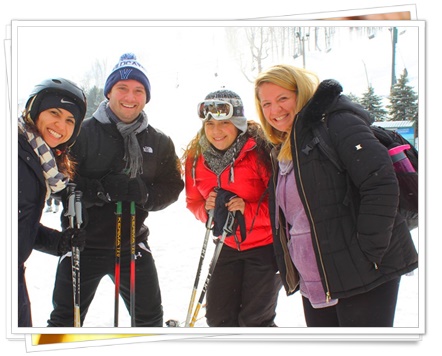 Was Winter really that long ago?
In February, the Cap Corps Volunteers traveled from the posts in Washington, DC, and from Cleveland, OH, to meet in Salisbury, PA, where the friars have their Alverno Retreat House in the Allegheny Mountains. The retreats in the Fall and Winter are an important part of the program to build community and to share experiences in the years of serve.
Br. Al Carver, OFM Cap., a friar-deacon in preparation for his priesthood ordination, provided an opportunity for the volunteers to reflect on their experiences in ministry and the impact it's had on them.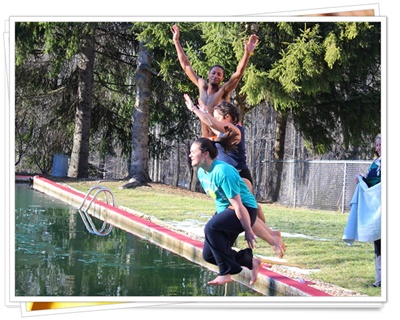 This year's Winter Retreat began for most on the ski slopes nearby and continued with the annual dip in the Alverno pool for those who are brave (and deranged?) enough to give it a try. When asked how the 'dip' in the pool worked out, Volunteer Kyra Malamood responded, ""It was so cold that I don't even remember it." That's cold . . .
There's even evidence on Facebook that Br. Phil White, OFM Cap., a student of theology in DC, got a chance to be surprised by a game he was coaxed to enter -- it was icing on the cake, so to speak. See the video that follows the following shots from the weekend (click the thumbnails to enlarge and browse the photos).
And here's the Facebook video . . .