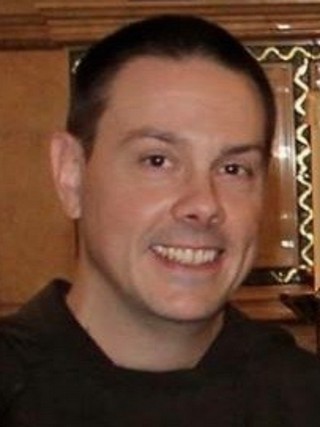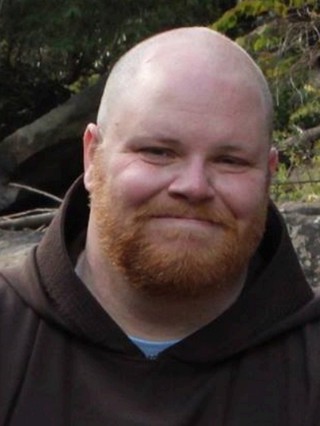 Br. Patrick Monahan, OFM Cap. (left), is the Local House Director for the Cleveland Cap Corps Community. His full time ministry is at "Maguire Memorial Home," in Beaver County, PA, teaching adults with physical and mental disabilities. He also serves as Provincial Spiritual Assisitant to the Secular Francisans. He lives at St.Fidelis Friary in Beaver, PA.
       Br. Phil White, OFM Cap. (right),  is the Local House Director for the DC Cap Corps Community. Br. Phil is in his third year of theology studies for the priesthood at Catholic University in DC and lives at Cap College there. He made his perpetual vows as a Capuchin in August, 2015.
---
Friar News

       Br. Al Carver, OFM Cap., was ordained a deacon on January 2, 2016, in Washington, DC, and will soon be assigned for his diaconate internship as he completes his degree work in DC.
     Br. Jim Mungovan, OFM Cap., has recently returned from ministering in Papua New Guinea and is now assigned to work with the friars in Capuchin formation at Capuchin College in DC.
       Fr. Hai Ho, OFM Cap., (Cap Corps 2003-04) was ordained a Capuchin priest in June 2012 with the Our Lady of Angels Capuchin Province in California. Fr. Hai writes, "After spending two years serving as associate pastor at St. Lawrence of Brindisi Catholic Church in Los Angeles, I was reassigned to the formation house 5 months ago in Berkeley and have been working as the Postulant Director [Postulants are candidates in their first year of Capuchin formation]. The past two and a half years as a priest have been a great blessing and humbling privilege for me. I had the chance to visit Cap College and the volunteers in DC in August 2014." It was his first chance to visit since completing Cap Corps 10 years before.