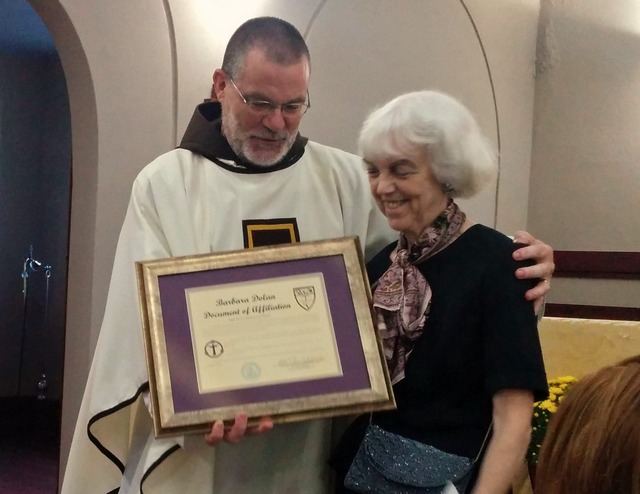 A long-time friend and sister to our Capuchin Brothers in Washington, DC, Barbara Dolan was received as an Affiliate of the Province of St. Augustine at the St. Francis Day Mass (October 4) of the 'Capuchin College' fraternity there.
       Guardian Paul Dressler, OFM Cap., spoke that "Barb has been more faithful to our prayer life than certain friars--especially the current guardian.  Moreover, Barb has supported the friars in many other ways--whether it's offering tutoring to second language friars, providing rides when needed, listening to friars looking for a maternal ear or tending to flowers in our garden -- Barb has been generously there."
    The Capuchin College fraternity unanimously and enthusiastically supported her affiliation as they knew they were affirming the sentiments of many friars from throughout the decades.