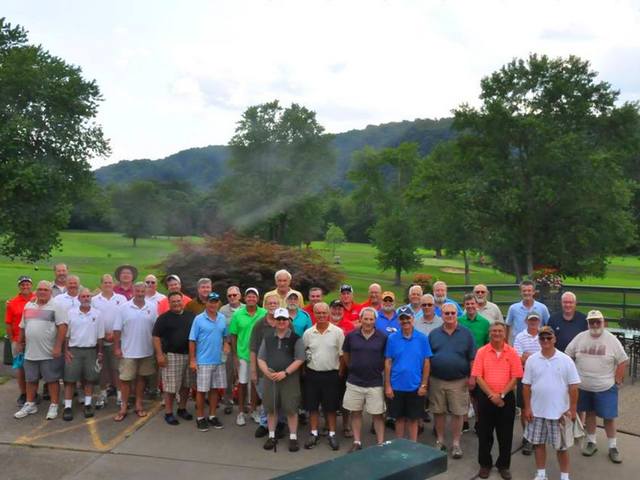 Friday, August 5th was a clear, sunny day for the annual Capuchin Golf Outing at River Forest Country Club. More than 120 golfers were in attendance to help raise funds for the Fr. Bill Wiethorn Scholarship Fund, which supports our ever-increasing expenses for the education and formation of our Capuchin friar students.
       This year's event raised an all-time high of $30,000 for the scholarship fund, thanks to the tremendous participation of the golfers, sponsors and donors for this annual gathering.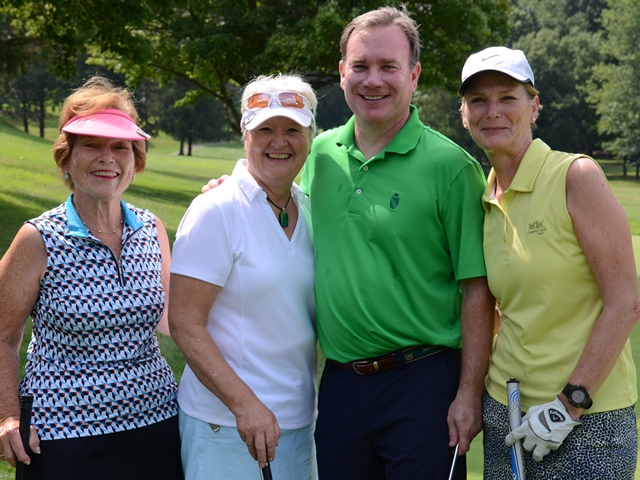 The Wiethorn Clan was there
to remember and celebrate Bill's memory
        The winning first place foursome included our Br. John Harvey, OFM Cap.,  Pastor of Our Lady of Angels Parish in Pittsburgh, PA, Paul Harvey, Art Dibble and Nick Long. Attended by many alumni from our former seminary, St. Fidelis in Herman, PA, the alumni winning foursome included Kieran Repko, Sam Kirsch, Chuck Crummie and George Blumer.
       We friars thank our premier sponsors for the event, Good Earth Garden Market and BMO Global Asset Management for their generous support. The Presenting sponsor for the event was The Concord Advisory Group Ltd. The St. Fidelis sponsor was PNC Bank and the Clubhouse sponsor was Four M Consulting. Other generous sponsors included D'Alessandro Funeral Home, Ray Betz, The Brenenborg Brown Group and Dr. and Mrs. James Levri.
       Mark your calendars for next year's outing scheduled for Friday, August 4, 2017. To be added to the mailing list for next year's event, please contact us. All are welcome to attend!