During the week of February 22, Mick Joyce, OFM Cap., and seven seminarians from Borromeo Seminary, and our Capuchin Formation Program there, were in Honduras for an annual mission-immersion experience. They were there to support the work of Sister María Rosa Leggol, OSF, a Honduran Franciscan Sister and to assist medical and dental professionals from Cleveland who go to mountain villages to care for the sick.
In the 1960's Sr. Maria Rosa organized a group of homes to care for abandoned and deprived children.The project became Sociedad Amigos de los Niños. The orphans of Sociedad Amigos de los Niños en Nuevo Paraiso, engaged the men in games of soccer, in pushing the kids on swings, and in giving piggy-back rides, often beginning with the simple greeting, "Hey, Amigo."
The joyous faces and enthusiasm for life of the children involved belied their less than fortunate standard of living. Their eagerness to learn or to simply connect with the visitors, brought joy to the CFP faces. Br. Mick was moved to note that "These children are gifted and filled with the same hopes and dreams for their lives that we have."
During a long lay-over in Houston, TX, happy to be back to the simple everyday amenities of the US, the men reflected on the trip over dinner. Their mission, they concluded, wasn't about what they accomplished; it was about their willingness to be of service and to be present to those who needed them. They were reminded that ministry is about taking the desire to serve and, at the same time, about the self-emptying and letting go of Christian service. They called to mind the words of Saint Teresa of Calcutta: "One is not called to be successful -- only to be faithful."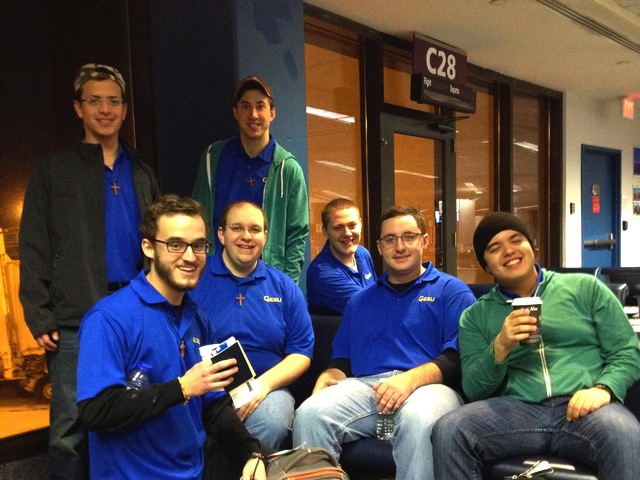 Ready for takeoff:
Standing Samuel Martinez (L) and Joshua Soldat (R).
Seated (L-R): Evan Jamison, Joshua Corach (Diocese),
Tim Dollard (Diocese), Joshua Arbogast (Diocese)
and Luis Munguia.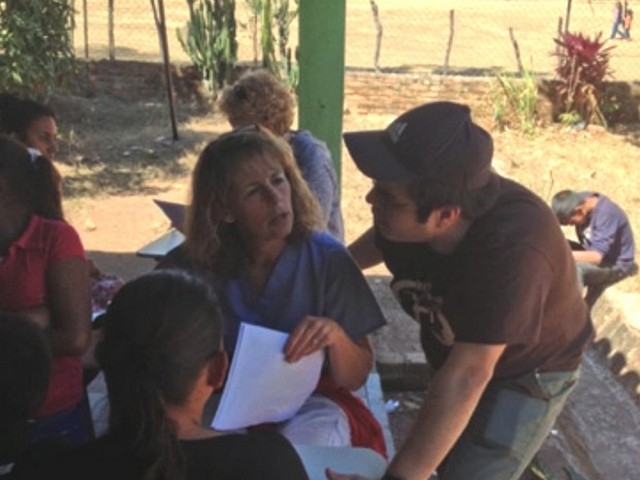 Luis Munguia translates for a medical professional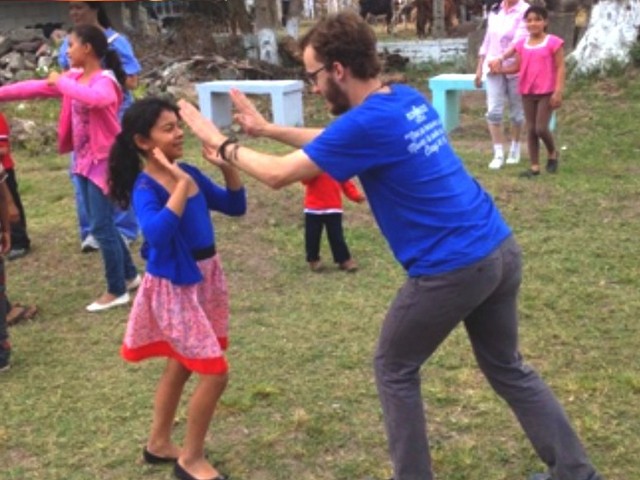 Evan Jamison entertains the kids at the clinic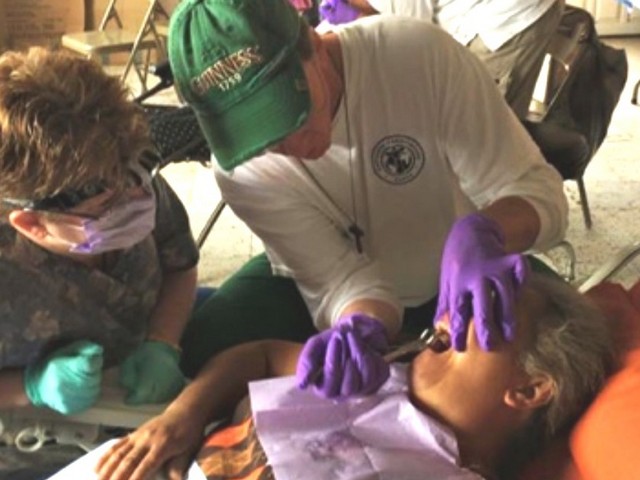 Br. Mick extracts a tooth (no word whether
the Tooth Fairy made an appearance)