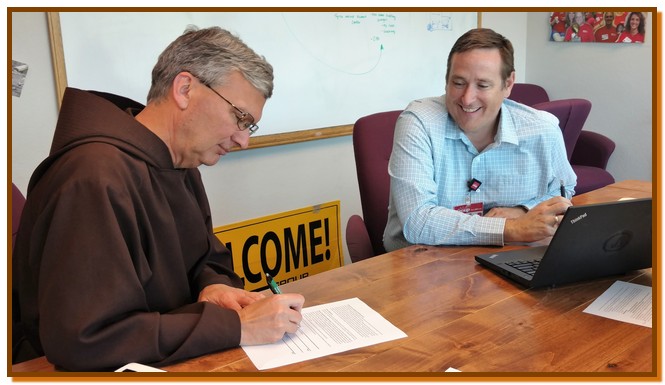 Our Provincial Minister, Br. Tom Betz, OFM Cap., and Br. Brian Stacy, OFM Cap., Director of our College Formation Program, traveled to Loveland, Colorado, to meet and sign an agreement with an ecumenical youth program called Group Workcamps. The organization provides mission trips and service "Workcamps" for more than 17,000 young people each year.
     The Province and the organization are forming a new partnership entitled "Group Catholic Workcamps" which will offer religious service weeks for Catholic youth groups and schools. Br. Brian will be the coordinator of the project which, in 2018, hopes to offer three weeks of Catholic service, projected to serve from 1000 to 1200 teens.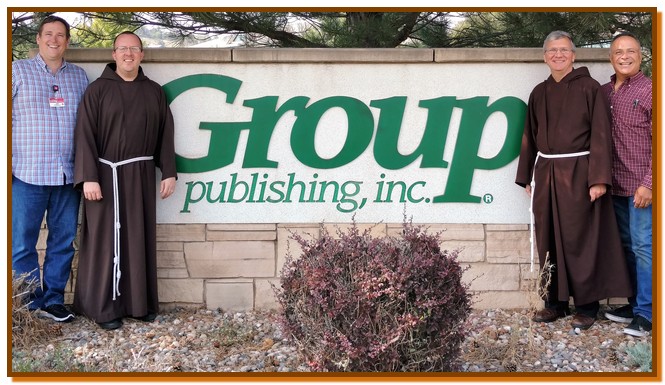 A video featuring them with Paul Flores, administrator, appears on the group's website.
You can watch it there or you can click the photo below.