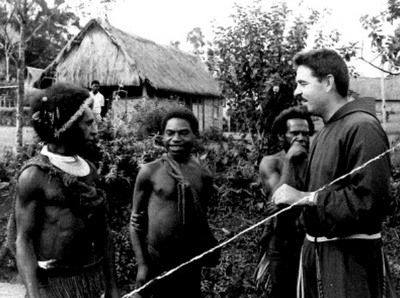 A new book explores the early beginnings of our Capuchin mission work in Papua New Guinea.Written by our confrere Blaine Burkey, OFM Cap., from the Province of St. Conrad, the authorship of the book was a labor of love for this man who, as a young friar, was fascinated by the tales and the travails of our Provincial heroes who sacrificed their lives in post-War America to accept the Church's request to evangelize a territory where few had heard the words and message of Jesus Christ. As Fr. Blaine writes:
     God's Word came into the world nearly two millennia ago, personally and permanently touched a few lives, and returned to the Father. His 33 years on earth, as told in the Gospels, was really only the beginning. Moved then by the Holy Spirit, the Word's apostles went out into what seemed to many to be the entire world. Really, however, it was still only the beginning.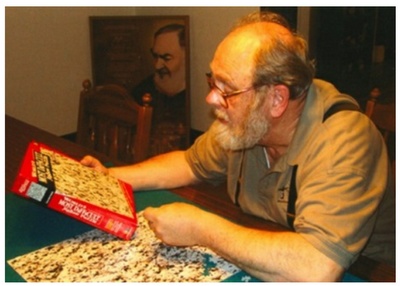 When the Capuchins and other latter-day disciples arrived in Papua New Guinea's Southern Highlands in the 20th century, they had reached one of this world's last frontiers. After over 50 years of intense effort, their immense efforts and accomplishments are still only the beginning.
     You can obtain a copy of this book through our Seraphic Mass Association whose efforts help our missions to continue to thrive. It also helps our friars to continue to grow our Capuchin Franciscan brotherhood -- an ever-broadening, world-wide, multi-cultural witness to the joy and peace of the Gospel message in Jesus Christ.
     Ask fo your copy today -- the SMA will be glad to fulfill your request.