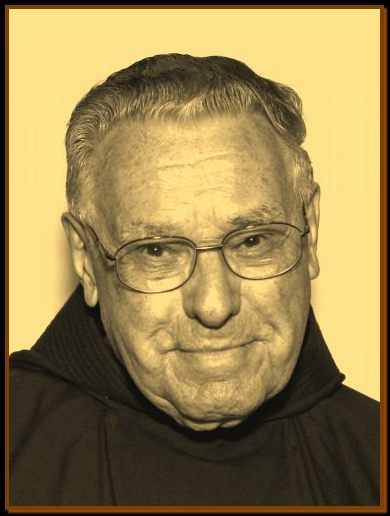 Fr. DePaul Ripko, OFM Cap., died on July 29, 2016, in Pittsburgh, PA. He was 89.
       He was born on September 10, 1926 in Nižná Myšľa in eastern Slovakia. At the time of his birth, the village was a part of what was then "Czechoslovakia." His parents, Joseph and Elizabeth (Potocky). gave him the name Anthony at his baptism; he would be their only child.
       Anthony and his mother emigrated to the United States in 1937 and settled in Slovan, PA. They were members of Our Lady of Lourdes parish in Burgettstown, and Anthony attended the public elementary school in Slovan.
       He graduated from St. Fidelis High School Seminary in 1945. On July 13, 1947, he was admitted to the Capuchin novitiate and was given the name DePaul. The young Capuchin friar professed his first vows on 14 July 1948, and his perpetual vows three years later. After completing philosophy studies in Herman, PA, he studied theology at Capuchin College in Washington, DC, and was ordained to the priesthood on June 6, 1953.
       After completing his theological studies, Fr. DePaul's first priestly assignment was at St. Augustine Parish in Pittsburgh as parochial vicar for one year, after which he was transferred to St. Charles Borromeo Church in St. Louis. In 1957 he was transferred to Cumberland, MD, where he served as pastor at St. Stephen Parish in Grantsville and St. Ann in Avilton, MD. The next year he was named parochial vicar of SS. Peter and Paul Parish in Cumberland.
       Three years later he returned to western Pennsylvania, where he would remain in various assignments for the rest of his life. He began the first of two pastorates at St. Joseph Church in North Oakland in 1962. In addition to his parish responsibilities he was an instructor at St. Fidelis Seminary High School and served as confessor to the young friars studying philosophy.
       In 1971 he moved to Beaver County and became the pastor of St. Cecilia Church in Rochester, and six years later, was named pastor of Our Lady of Peace Church in Conway.
       Returning to North Oakland for his second stint as pastor in 1981, he would remain there for fourteen years. He retired from full-time active ministry in 1995 and resided at St. Mary Friary in Herman.
       Fr. DePaul continued to celebrate Mass and preach at various parishes on an as-needed basis until 2010. For a number of years he assisted at a Florida parish during the winter months.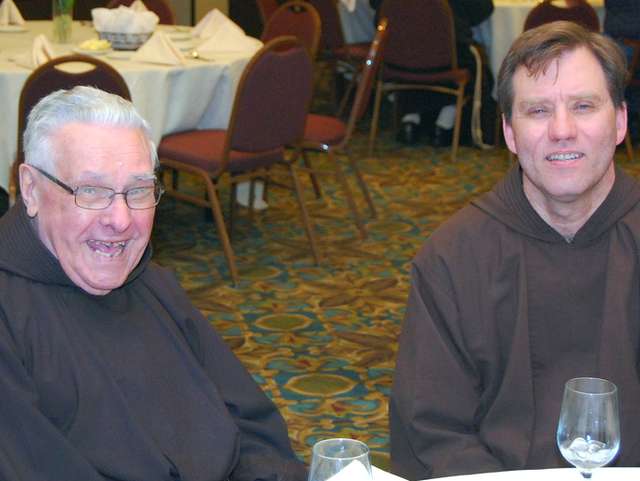 In 2012 deteriorating health and the need for regular medical attention required Fr. DePaul to move to St. Augustine Friary in Pittsburgh, where he remained for the rest of his life. Our brother DePaul was a zealous and devoted pastor. He loved his parishioners wherever he was stationed and was regarded as a "people's priest." He fostered numerous vocations to the religious life and priesthood throughout his Capuchin life. A man of resolute conviction, he was never attracted to or intimidated by passing fads. Father DePaul was always loyal to the Catholic Church and proud of his Slovakian heritage. He was a talented administrator, gentle pastor and compassionate confessor.
---
FUNERAL DETAILS
       The body of our brother DePaul was received at our Motherhouse, St. Augustine Friary (221 36th Street, Pittsburgh, PA), with visitation on Monday, August 1, 2016, in the friary chapel from 2PM to 4PM and 7PM to 9PM. A prayer vigil was celebrated at 8PM.
       On Tuesday, August 2, viewing and visitation was from 9AM to 10:30AM at St. Mary Church in Butler (Herman), PA.
       The Mass of Christian Burial was celebrated at 11AM in St. Mary Church in Herman with the burial following in the Friars' Plot of St. Mary Cemetery.
       Donations in honor of Father DePaul may be made to the Capuchin Friars, 220 37th Street, Pittsburgh, PA, 15201.