65 Years Professed &
60 Years Ordained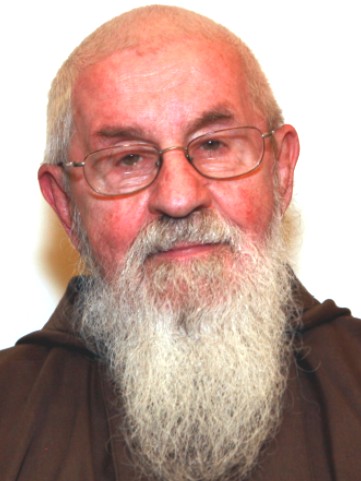 Senan Glass, OFM  Cap.

Hometown: Uniontown, Pennsylvania
Professed: July 14, 1952
Ordained: June 8, 1957

      Senan spent 33 years in service to our missions in Papua New Guinea, all of them in the parishes and bush stations of the Southern Highlands Province.  Upon his return from PNG he dusted off his studies in Marriage Counseling from CUA and took up four years working with Engaged Encounter before returning to full-time parochial ministry in Dover, OH; Cleveland (St. Paul Shrine); and sixteen years at St. John the Evangelist in Philadelphia.  In all of these assignments Senan was very active working with the Secular Franciscan communities in the area.  His generosity of heart did not go unrewarded, as he tells us "In every assignment, [I] discovered loyal and cherished friendships among the faithful."  His love of God and his brothers and sisters has always been most evident in his joyful celebration of the Eucharist with song (often boldly going places no one has gone before!), and his perpetual smile in the Eucharistic presence of our Lord.  We pray that Christ may keep our brother's heart joyful in the months and years to come.

    Leon Leitem, OFM  Cap.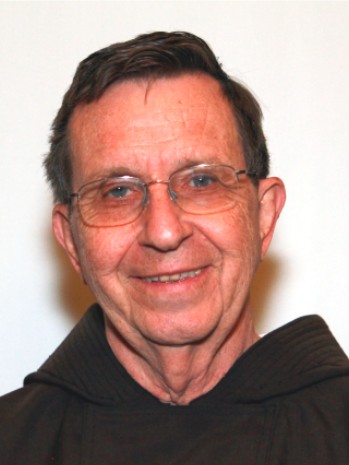 Hometown: Butler, PennsylvaniaA
Professed: July 14, 1952
Ordained: June 8, 1957
     Following a one year pastoral assignment at St. Augustine parish here in Pittsburgh, Leon went off to our mission in Puerto Rico … for the next 30 years!  Those years were spent serving the people in various parish assignments, and serving the friars through formation work and fraternal service as vicar and guardian in several friaries.  In 1989 Leon returned to the U.S. mainland to parochial ministry in Cumberland, Pittsburgh, Rochester, Harrisburg, and Charleston, WV.  He is still active in pastoral supply throughout the Pittsburgh area since taking up residence at St. Augustine friary in 2013.  Leon's love of his vocation stems from his experience of the joy with which so many friars have embraced their own Capuchin life.  Leon finds his life and ministry "satisfying, rewarding, and surprising," and this is readily evident to almost anyone he meets.  His winsome and engaging style is a "paying forward" of his own rich encounters with Christ in quiet prayer, especially in the early morning.  He remains amazingly active and enjoys fishing (when possible), hiking and camping in rustic areas, and swimming.  We continue to enjoy his humor and smile, and look forward to building new memories with him – if we can keep up!
---
60 Years Professed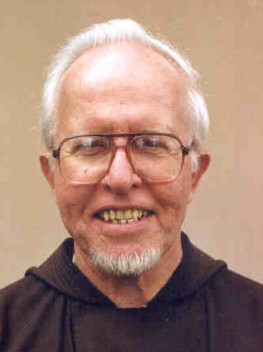 Cyril Repko, OFM Cap.

Hometown: Duquesne, Pennsylvania
Professed: July 14, 1957

      Our brother Cyril has spent his entire ministerial life in service to the young and growing Church in the Southern Highlands of Papua New Guinea, serving there as a bush pastor in Nipa, Margarima, Pomberel, Ialibu, and Tari.  He was the novice master in Pangia for 11 years before being elected the Vice-Provincial Minister for two terms in 2001 and again in 2004.  He returned to formation work following his tenure as Vice-Provincial Minister, serving as the Guardian and Director of the Spiritual Year Program at St. Fidelis College in Kap, Madang Province for 8 years.  He is now the Pastoral Associate at St. Francis Parish, Tari, Hela Province.  Our thoughts and prayers go out to Cyril as he celebrates 6 decades of Capuchin life, and 53 years of ministry in Papua New Guinea!
Joseph Day, OFM  Cap.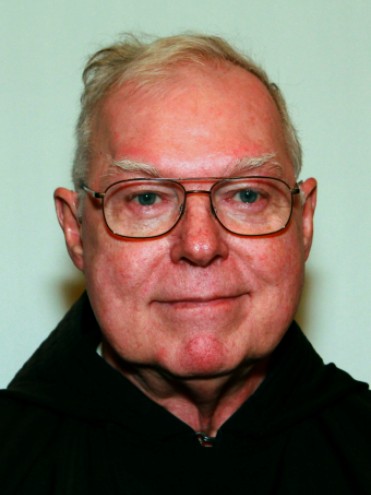 Hometown: Steelton, Pennsylvania
Professed: August 22, 1957
     After graduating from Bishop McDevitt High School in Harrisburg, Joseph Henry Day entered the novitiate on August 21, 1956, and professed his vows one year and one day later, on August 22, 1957 as Brother Victor.  His initial work in the province was that of keeping the friars' bodies and souls together as the chef at Capuchin College.  He brought this culinary experience with him to Madang, Papua New Guinea in 1967.  The following 25 years of his service in our mission there saw him engaged in a variety of roles ranging from the seminary kitchen, to friary fraternal service, to parish pastoral assistance, to diocesan liaison work.  From 1984-1989, through permission from Rome, Joe held the distinction of being among the very first non-ordained friars to be appointed a Guardian, in this case at the minor seminary in Kap, Madang Province.  During his time in Boroko at Capuchin Friars College, Joe earned a reputation in hibiscus husbandry, developing a number of varieties of the colorful flower, including one that was named for the country itself that held the national colors of red, yellow, and black (in this case, dark chocolate brown) in its blooms.  Since his return to the States Joe has spent much of his time working with shut-ins at seven different nursing facilities in the Herman and Cabot area.  He continues to serve the Secular Franciscan fraternity at Cabot as their Spiritual Assistant.  We join our brother Joe in expressing a hearty Deo Gratias for his life and work with us as a Capuchin.
---
50 Years Ordained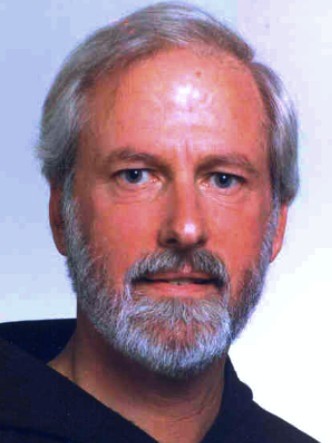 William Talentino, OFM Cap.

Hometown: Bethesda, Maryland
Ordained: May 6, 1967

      Our brother Bill spent fourteen years as a priest in the Archdiocese of Washington, DC, before being invested as a Capuchin novice in 1981.  Following his first profession, though, he wasted no time in expanding his portfolio of priestly service through parochial ministry, preaching ministry, and formation work at both the novitiate and post-novitiate levels.  Bill broke new ground for us in founding and guiding the Capuchin lay volunteer program (Cap Corps) in 1992.  In January, 1999, Bill followed through on an inkling that had been with him for several years and left for Papua New Guinea, serving there principally as the rector of St. Fidelis minor seminary in Madang for 11 years.  Bill returned to the USA in 2011 and spent the next six years serving the faithful of the Beaver Valley at St. Cecilia parish and St. Felix parish.  So, what might a friar think about at age 79 given the variety of experiences that Bill has had?  Evidently NOT retirement, because he has, since this past June, joined the formation team at the Interprovincial Novitiate in San Lorenzo, California.  No doubt the novices of North America and the Pacific will benefit greatly from the wealth of Bill's experience, his rich spirituality, and the commitment to fraternal prayer and presence that he considers "the most important aspect of religious life."  Enjoy "the Golden State" in your golden jubilee year, Bill!  Ad multos annos!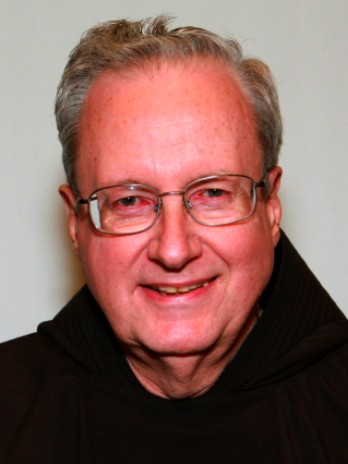 Robert Craig, OFM Cap.

Hometown: Pittsburgh, Pennsylvania
Ordained: October 21, 1967
     Our brother Bob generously gave the first 5 years of his ordained service to our mission in Papua New Guinea before returning stateside in 1973.  For the next 4 years he served our parishes in Rochester, Baltimore, and Cumberland before taking a year for ongoing education at WTU to study hospital ministry.  In 1978, Bob returned to Cumberland and began the Capuchin and priestly ministry that would define all but a few of the next 37 years, taking on the chaplaincy of Sacred Heart hospital there.  With the exception of one term as guardian of the provincial fraternity at St. Augustine friary and another as parochial vicar in Cumberland, Bob's work as a minister to the sick, suffering and dying would be the hallmark of his service to God's people.  He eventually became board certified as a Catholic Chaplain.  His affinity for this ministry grew not only from his gentle and charitable nature, but from his own experience of being confined in isolation at a hospital upon his return from PNG for medical treatment.  This experience impressed upon him a genuine compassion for those who are alone in a strange environment with few to visit them.  The value of the Chaplain's visits and daily Communion spoke deeply to him, and through him has become a grace to many others in subsequent years.  Since retiring from chaplaincy in 2015, Bob has returned to fraternal service as Vicar of St. Augustine friary.  Bob states that he is "very grateful that God invited me to become a Capuchin-Franciscan and a priest".  We, too, are grateful for Bob and his wonderful service to so many in need.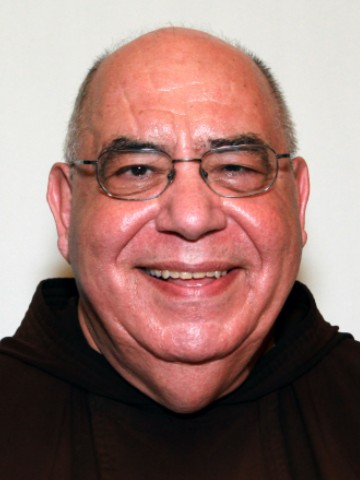 Reginald Russo, OFM Cap.

Hometown: New Castle, Pennsylvania
Ordained: October 21, 1967

      Reginald has followed "the path less taken" in his ordained ministry, beginning with his service to the St. Fidelis seminary friars and students as the Librarian, starting in 1970 after earning a Master of Library Science degree at Pitt, and with the exception of a two-year stint at the novitiate in Annapolis, continuing until the school's closing in 1983.  During that time, Reginald also pieced together an MA in Franciscan Studies through the Franciscan Institute at St. Bonaventure University.  He put his studies to good use as the Provincial Spiritual Assistant to the Secular Franciscans for 8 years, and chaplain to the Poor Clares in Cleveland for two years.  Reginald served the Province in the challenging work of Guardian at St. Augustine friary during its final years in the old building and the years of its demolition and rebuilding (1986-1991).  He took a well-deserved sabbatical before returning to parochial ministry in York, Dover, and Cumberland.  Since 2000, Reginald has served as Chaplain to the Vincentian Sisters, while also working as a confessor, and as a local Spiritual Assistant to the OFS fraternity in Lawrenceville.  For the past 4 years he has also served again as the Regional Spiritual Assistant for the OFS Lady Poverty region until stepping down from these duties earlier this year.  To the delight of many friars, Reginald has always enjoyed cooking as a form of recreation, fraternal service, and an expression of his own generosity of heart.  While his outreach is no longer as expansive as it has been until recently, we cannot help but praise God for his faithfulness and care for his brothers and others.
---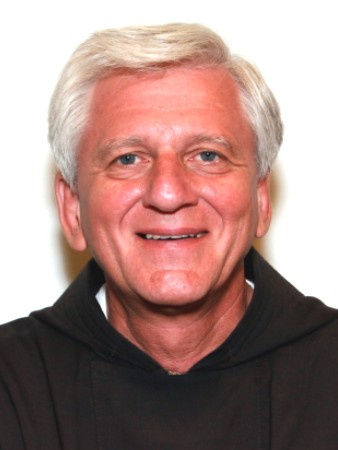 John Daya, OFM Cap.

Hometown: Kulpmont, Pennsylvania
Professed: August 25, 1967
     For the first five years of his professed life, Brother Matthias Daya served on the Novitiate Staff as a Chef, Assistant Director of the Secular Franciscans in Annapolis, and as a Religious Education coordinator and Director, first in Glen Burnie, MD, and then Rochester, PA.  In the five years between 1973 and 1978, John's seemingly boundless energy propelled him through a BA in Psychology from St. Fidelis College, an MA in Theology through the Washington Theological Coalition (WTU), and diaconate internship in Wheeling, WV at St. Alphonsus Parish. He began his priestly ministry with 7 years in Vocation recruitment before taking the plunge into parochial ministry in which he has spent virtually all of the past 30 years of his life, serving the people of St. Joseph in York, PA, Our Lady of the Angels in Pittsburgh, and St. John the Evangelist in Philadelphia, where he is now the longest continuously serving Capuchin pastor.  John's amazing work ethic and his compassionate nature have led him to be elected by his brothers to three terms as a Definitor of the Province.  His true pastor's heart is moved by the challenges and sufferings of those he serves, finding some of his greatest joys in helping the most desperate in their time of need.  While he indulges in an occasional round of golf and an annual pilgrimage to the shore (usually Cape Cod), he enjoys even more the Capuchin life that he shares with his brothers.  After 50 years of energetic ministry and fraternal life, John simply says, "I'd do it all over again!"  Who knows?  Maybe he's good for another 50!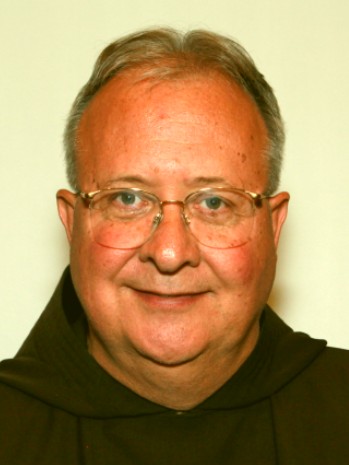 William Graham, OFM Cap.

Hometown: Saxonburg, Pennsylvania
Professed: August 25, 1967

     Bill began his Capuchin service at his alma mater, St. Fidelis, in youth programs, admissions, and College recruiting before moving on to pastoral work at Sacred Heart parish in Charleston, WV.  Following a term there, Bill expanded his professional qualifications by earning a BA in Psychology at CUA before returning to parochial work at Our Lady of Peace in Conway, PA, where he served as both parochial vicar and pastor for just over 10 years, from 1981-1992.  For the next six years, Bill served in Province administration as Secretary for Finance, Director of Development, and Executive Secretary.  In 1998, while serving on the Formation Staff at Capuchin College, Bill began studies in Canon Law that prepared him for service to the Church in Marriage Tribunals of Washington, Boston, and in his current placement with the Archdiocese of Baltimore, where he serves as Adjutant Judicial Vicar.  Bill keeps abreast of political matters with great interest, keeps in touch with the poor and homeless near his office across from the Basilica of the Assumption, often helping them with some "daily bread", and still delights in the fact that he can honestly call himself "Reverend Billy Graham, born on Halloween!"  He has seen ups and downs in the Province and its fraternal life, and truly is grateful for the diverse personalities and gifts that we friars bring to the Table of the World – in his own words, "What a circus!"  Congratulations on your 50 years of faithful, fraternal service and life, Bill.
John Harvey, OFM Cap.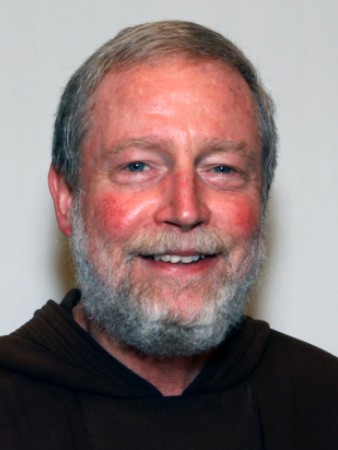 Hometown: Rochester, Pennsylvania
Ordained: August 25, 1967
     Brother John is a Capuchin thoroughbred, having moved from grade school through Theology studies in parishes and schools run by the Province.  With the exception of a 5-year period in Vocation recruitment (1987-1992), John has been dedicated to pastoral service, largely in the Province's urban and most needy parishes, especially in Baltimore, Philadelphia, and Pittsburgh.  His love for the people he serves has been a hallmark of his ministry; his passion is for the living out of our Capuchin charism in building up the community of the Church wherever he has been assigned.  Never shying away from the demanding priestly work in his parishes, he is nevertheless always known as "Brother John" first and foremost among those he serves, a primary means of providing fraternal welcome and approachability in his community building efforts.  He is a friendly face, a compassionate pastor, and a fierce advocate for his people, unfailingly earning their trust, respect, and affection.  While the years have trimmed the range of opportunities for satisfying his naturally competitive spirit, he still hits the golf course when he can and usually crafts a foursome willing to take on all comers at the annual Development Center Golf Outing.  You've been warned …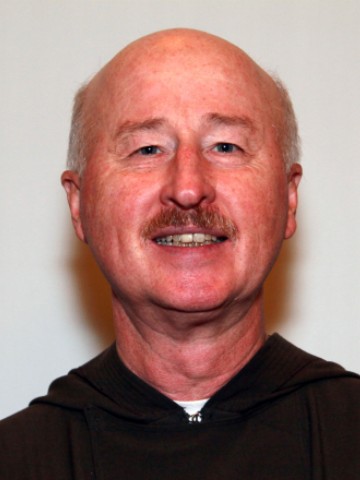 James Menkhus, OFM Cap.

Hometown: Pine Lawn, Missouri
Professed: August 25, 1967


     Jim's life of service in the Province has progressed along rather distinct lines: 28 years of parochial ministry in Charleston, Cumberland, Baltimore, Dover, and Philadelphia, followed by 9 years in Formation work as Director of Postulants and then Guardian at Capuchin College.  In 2010, Jim returned to parochial ministry in the Beaver Valley before taking up residence and ministry at St. Joseph parish in York, PA, where he is currently on senior priest status, engaging in help out ministry.  Jim's artistry has decorated the walls of friaries and churches wherever he's been, and his musical talents have served well at many Province celebrations and liturgies, where he has often coordinated an assembled patchwork of friar musicians with deftness and good humor.  He's always willing to share a good read with you as readily as he has shared his gifts and service to his brothers and God's people.  Congratulations, Jim!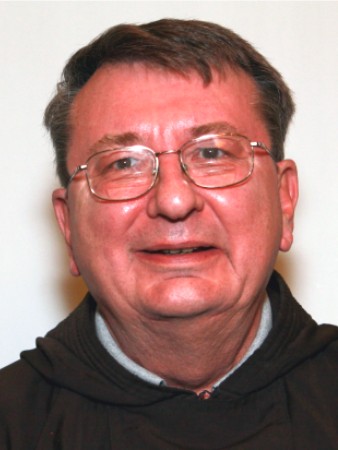 Thomas Weinandy, OFM Cap.

Hometown: Delphos, Ohio
Professed: August 25, 1967

      The Lord has blessed my life as a Capuchin in ways I never expected when I made profession 50 years ago: I never expected to be a teacher; I never expected to teach at Oxford; I never expected to be an author; I never expected to preach the Gospel throughout North America and Europe; I never expected to live with Capuchins from throughout the world.  (from Tom's reflections on his jubilee)  Encountering the unexpected providence of God has been a source of joy for Tom throughout his 50 years of Capuchin profession.  If the fruit of a friar's labors are any indication of attentiveness to God's will, both Tom and the Province of St. Augustine have been much more right than wrong in seeking to follow the promptings of the Holy Spirit.  Tom's extensive academic career has led him into the elementary school classroom in Gaithersburg, MD, the halls of Oxford University in England, and even the corridors of power at the USCCB in Washington, DC, where he served as Director of the Secretariat for Doctrine from 2005 until 2013.  Certainly one of the most accomplished scholars in the history of the Province, with numerous publications and awards (including the Pro Ecclesia et Pontifice medal from Pope Francis in 2012), our brother Tom still dutifully takes his turn on the dish crews at Capuchin College where he lives with friars young and old from all parts of the world.  While "scholar in residence" is not a formal title, it is an apt description of Tom's ongoing love for proclaiming the Gospel to people far and wide.  God grant you continuing surprises of the best kind, Tom, and keep your labors fruitful for many years to come!
---
40 Years Ordained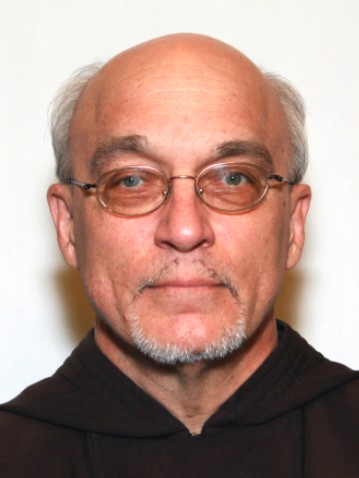 Richard Zelik, OFM Cap.

Hometown: Pittsburgh, Pennsylvania
Ordained: August 27, 1977

     In his 40 years of ordained ministry, Rich has been in parish work for 33 of them.  It would be something of a mistake, though, to think of him simply as a "parish guy," just as it would be to assume that at 68 he is mostly sedentary.  He still plays basketball at a very competitive level twice a week with men ranging in age from 17 to 72, and his parish assignments will tell that he is about much more than the duties of sacraments and sermons.  Following his ordination to priesthood and a stint at St. Augustine parish as parochial vicar, Rich turned his attention to the need for continuing education and awareness of the social matters of faith and its action in the Church.  For nine years he served the Province as its Social Action Minister, highly active areas of monitoring corporate responsibility, in the development and actualization of a Franciscan presence at the United Nations (Franciscans International), fighting unemployment, and serving the Capuchin friars nationwide and the CMSM on their Justice, Peace, and Ecology committees.  Since then, his passion for the social ministry of the Church has been evident in his parochial assignments in Charleston, WV, Clairton, and the Hill District, where his quiet confidence has provided continuing support for the dignity of the disadvantaged.  His energy keeps him in touch with people of all ages, and his humility keeps their respect.  Rich, may your reflection of our Capuchin charism in parochial service continue to bear the gospel witness of proclaiming the truth with love, for many more years.
---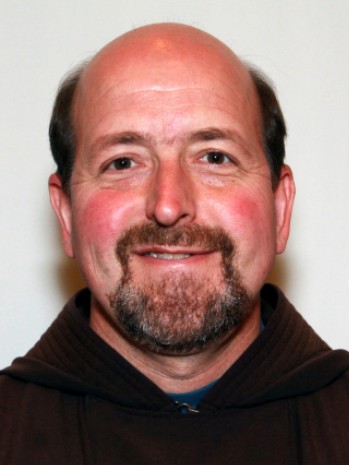 Mark Carter, OFM Cap.

Hometown: Avon Lake, Ohio
Ordained: September 12, 1992
     Mark's ordained ministry has been a pretty clear example of a good balance between action and contemplation: his first three parish assignments were followed by 4 years at our Province Hermitage in Wheeling, WV; his next three parish assignments were followed by a triennium at the most recent Hermitage at St. Francis friary in Brookline.  He is now serving the people of God in the Beaver Valley, while continuing to spend time working with the incarcerated at the Allegheny County Jail, a ministry he developed with Dennis Klemash during their time together at the Castlegate friary.  Mark came to the Province somewhat obliquely, transferring to the Capuchin Formation Program at Borromeo College in Wycliffe, OH, after studying meteorology for two years at SUNY-Oswego.  On the day of his profession, Mark looked up at a low, heavy cloud cover, predicted that the rain would hold off, and proceeded to enjoy the sun breaking through the clouds as the profession celebration began outside!  While one might hesitate to see this as a confirming sign of his Capuchin vocation, it's hard to argue against it as Mark celebrates 25 years of ordained service in the Church, all the while keeping the friars in good humor with corny jokes and arguably the most infectious laugh in the Province.  May all of the years ahead be filled with joy and a lively spirit, Mark!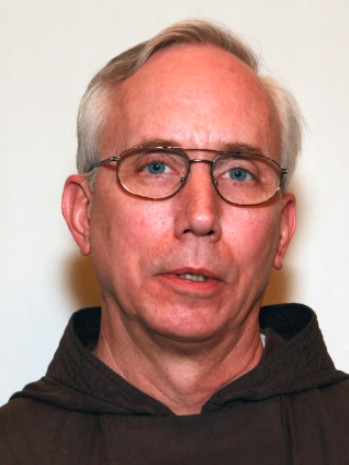 Eric Gauchat, OFM Cap.

Hometown: Avon, Ohio
Ordained: September 12, 1992

     Eric came to us from the Diocesan minor seminary program at Borromeo, where the fraternal life of the CFP community and friars there influenced him to apply for postulancy following his graduation in 1985. He grew up in a family that cared for children with disabilities, and his life as a friar has continued to reflect the compassion and charity of his family.  After several years of parish ministry following his priestly ordination, Eric began work as a chaplain at the Alverno Village in Parma, OH, where he would work for 9 of the next 10 years, returning briefly to parish work at Herman in 2003.  After spending four years at St. Joseph of Leonissa hermitage in Wheeling, Eric was again assigned to Cumberland, first as the parochial vicar there, but then serving several western Maryland parishes while also taking on the Chaplaincy of the Mountain West Health System facilities.  With the lone exception of a two-year term in service to McGuire Memorial and West Penn Hospital, from 2013-2015, Eric has continued giving sacramental assistance to the parishes in western Maryland and northern Garrett County while faithfully ministering to the sick and suffering of the Mountain West Health System.  "How beautiful upon the mountains are the feet of the one bringing good news," says Isaiah (52:7).  Eric may your feet and your heart continue to bear compassionate Capuchin witness to the love of Christ for those whom you serve so faithfully.
---
25 Years Professed
Reginald Lyimo, OFM Cap.
Province of Tanzania
 
     Father Reginald comes to us from the Province of Tanzania, and is serving as the Catholic Chaplain at West Penn Hospital, residing at Our Lady of the Angels Friary in Lawrenceville.  Although he is far from home for his anniversary, we are most grateful for the opportunity to celebrate with him here in his adopted home of Pittsburgh.  Congratulations, Reggie!